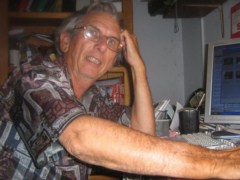 My serious "attack and succeed" online really began in 2008 and continues to this day. This is my first official WordPress Blog after all this time. My focus has been solely on straight websites with html and php.
Since I last added to this blog, the FB App has vanished, hence my new header above. I hope you like it.
My focus is on e-books, IM Videos, JV Zoo, Warrior Plus (from Warrior Forum), Clickbank and Amazon. For other List Building activity I dabble in JV Giveaways, The current one being the 'Personal Development Tree' at the Live In Abundance Giveaway,closing on February 9th 2018

———————————————————————————–
Googles Penalty for Link Building
I am an Affiliate to a numerous number of products, from Amazon to Video Games, cookery to petcare.
As of August 2015, my latest "bright new penny" is Instant Azon".
Authors: Dave Nicholson and John Thornhill
Target Niche: Amazon Store Builder,Marketing with Amazon Associates
Watch Dave build an Instant Amazon Store in under 60 seconds
Discover Instant Azon Right Now before the price rises any further
PS. There is an Instant Azon built website right in this WordPress Blog … check out IM Resources and you will see Instant Azon in action. Also, it is not resticted to WordPress or any other blogging platform and can be added to static html web pages just as easily – one simple line of code and in a moment you have a fully monetized Amazon website ready to go. the price has gone up since I invested, but I think it's still a no-brainer for its potential to be an active partner in the Amazon empire.
If you want a classy platform to  create and develop your websites you can't go pass NAMO WEB EDITOR from Jiransoft.


For those focusing on "physical" products, particularly through eBay there is SaleHoo
SaleHoo is a well-known professional supplier directory that only lists legitimate quality suppliers. Thousands of eBay and Amazon sellers use SaleHoo to source their products and turn profits selling online.


We LOVE you so.. how about liking us on Facebook?..

Powered By Facebook Like Post Plugin